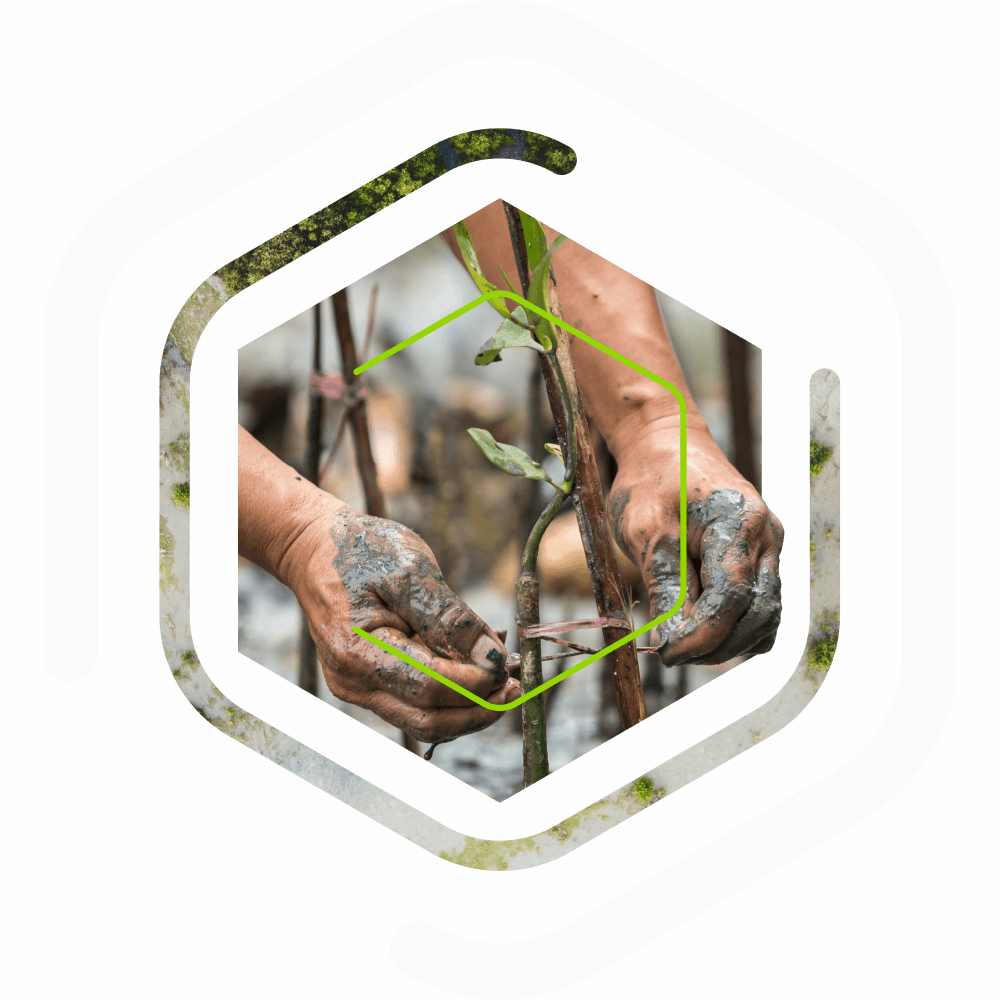 Meet our
climate action partners.
Verified by global standards.
From carbon reduction to carbon removal projects, these planet-protecting pros make your positive impact with CarbonPay go even further.
For every $1.50 you spend, we offset 1kg of CO2 at no extra cost.
Time to take action.
We can't afford not to
act.
Greenhouse gas emissions are climbing, global temperatures are rising, ice caps are melting and weather is more extreme. But there's good news: it's not too late to turn things around. If we all make simple, sustainable changes to our everyday lives – like paying with CarbonPay – we can make our collective impact as positive as possible.
For every $1.50 you spend using a CarbonPay card, we offset 1kg of CO2 by working with our global climate action partners.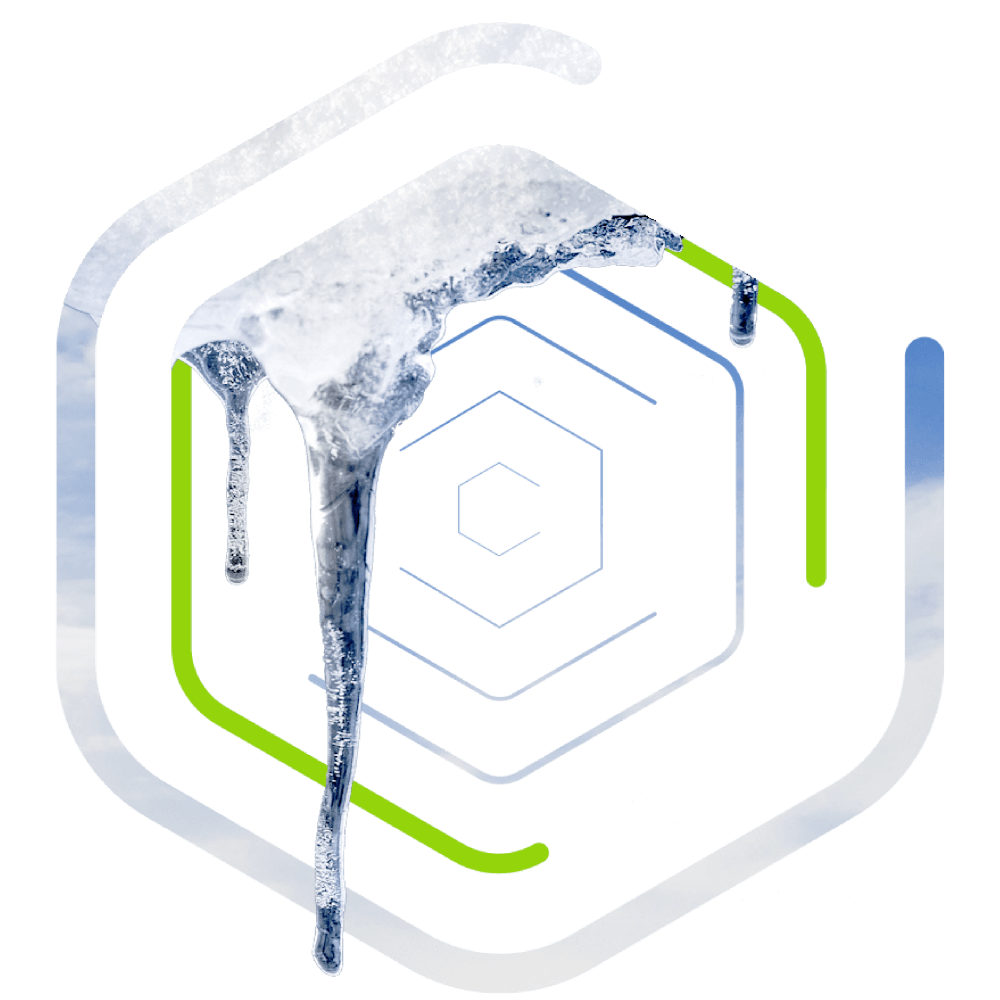 Explore cards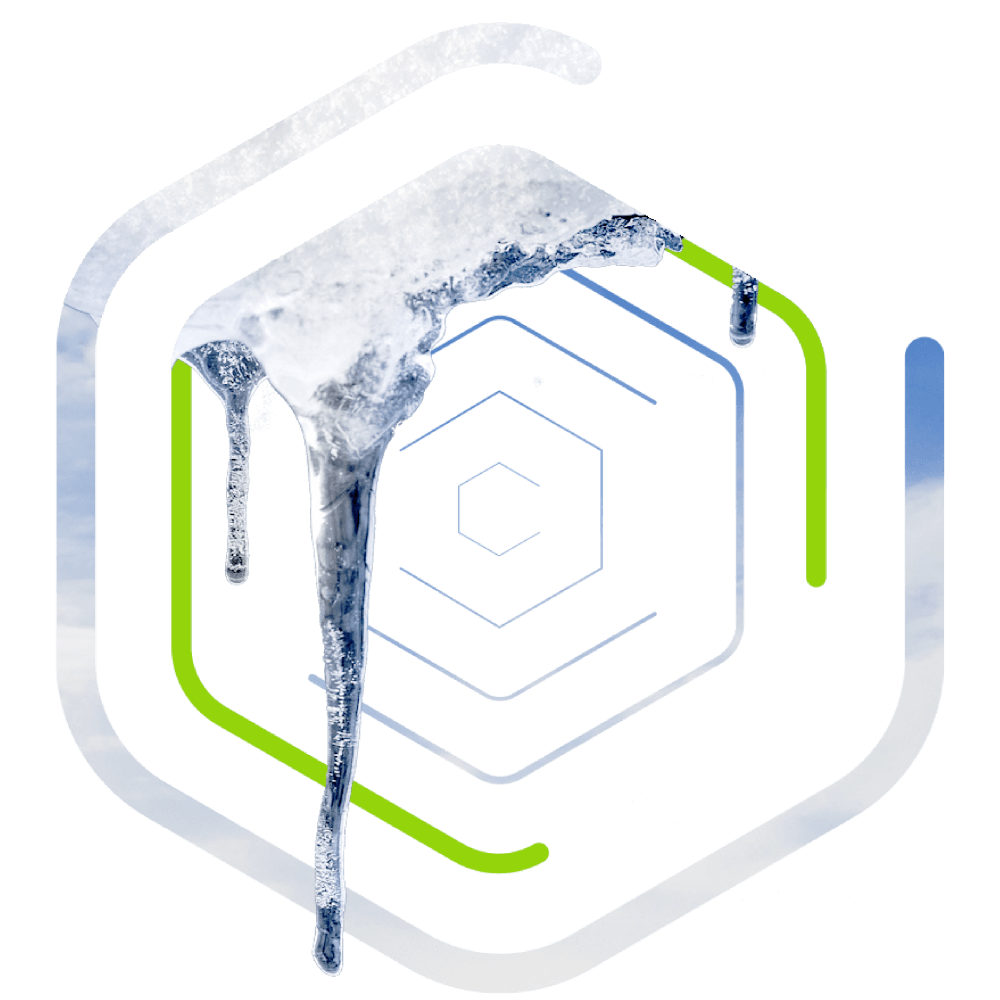 Our trusted climate partners.
We're backed by a world of
expertise.
There's more to climate change than deforestation, so there must be more to effective climate action than planting trees. That's why we work with world-leading climate experts who run diverse and proven climate action projects.
Climate Impact Partners and SeaTrees' projects are verified by ICROA – the global body that sets best practices for climate and sustainable development projects. Meanwhile, Stripe Climate researches and develops pioneering new tech and ideas to remove carbon from the atmosphere.
Our choice of partners means you're making a real difference to the planet right now, and way into the future.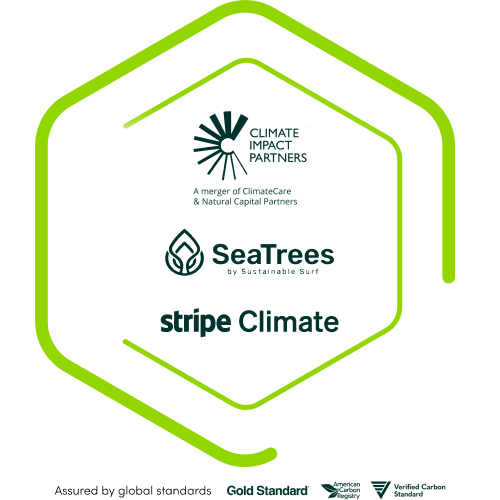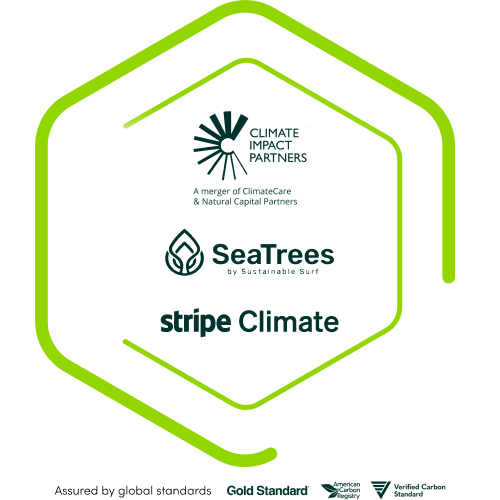 Projects you support.
Helping the planet
globally.
The good you're doing doesn't stop at the environment. When you pay with CarbonPay, you help make new jobs in vulnerable communities, protect endangered species, increase access to safe water and tonnes more.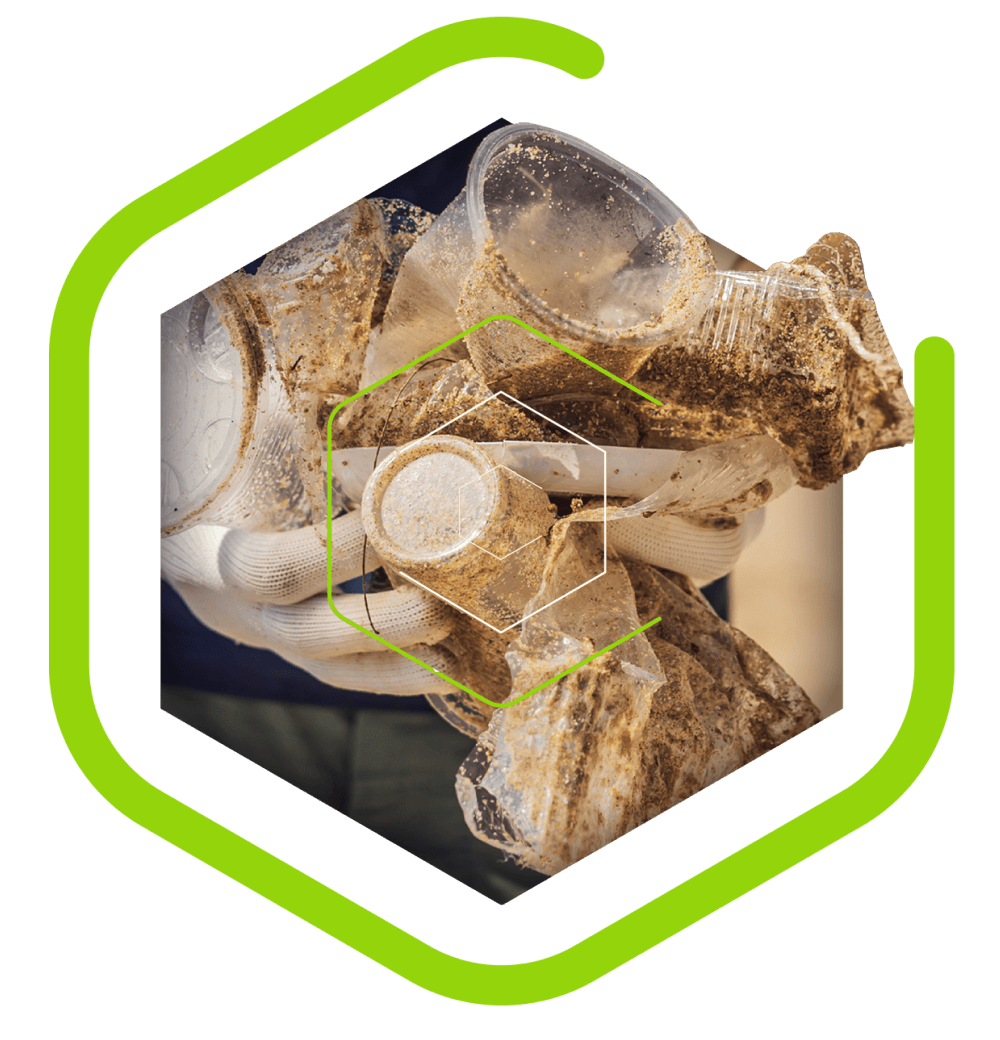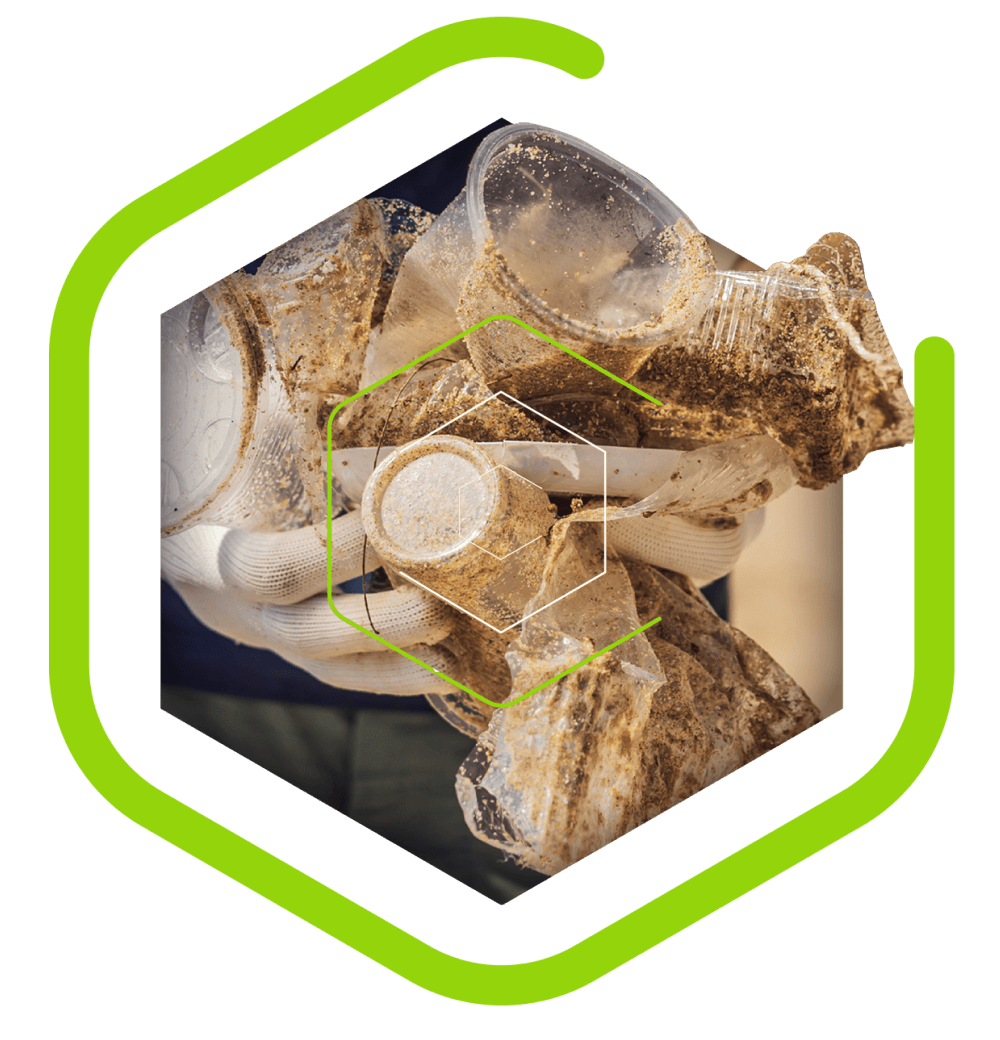 Restoring mangrove ecosystems in Indonesia
This project restores and protects 46 hectares of highly degraded mangrove forest. Biak Island's mangrove estuaries are 75% deforested. Located in the centre of the Coral Triangle, the reefs around the Biak Island Region have some of the highest levels of biodiversity on the planet. By the end of this year, SeaTrees will have planted just over 700,000 mangrove trees with Eden Reforestation Projects in the Biak Island Region.
Gyapa stoves project in Ghana
Nearly 3 billion people in the developing world cook food and heat their homes with traditional cookstoves or open fires. The World Bank estimates that 4 million premature deaths occur every year as a result. In Ghana more than 80% of the population use solid fuels for cooking. This project introduces the Gyapa to families in Ghana. An efficient cookstove, the Gyapa cooks food more quickly, requires 46% less fuel and is less smoky, meaning it not only cuts carbon emissions, but reduces exposure to toxic fumes. Cutting fuel requirements saves families as much as $100 dollars annually, at the same time protecting Ghana's dwindling forests. Absorbing CO2 from ambient air
Over geological timescales, CO₂ chemically binds to minerals and permanently turns to stone. Heirloom is building a direct air capture solution that enhances this process to absorb CO₂ from the ambient air in days rather than years, and then extracts the CO₂ to be stored permanently underground.
Kelp restoration project in California 
SeaTrees are working with The Bay Foundation to restore kelp off the Palos Verdes Peninsula, California. This is one the largest and most successful kelp restoration projects globally, and the techniques employed are being replicated around the world. They've restored more than 50,000 sq ft of kelp and have just started to restore another 100,000 more in 2021. In ideal conditions, Giant Kelp grows approximately 1 foot per day – and can grow up to 2 feet per day! Kelp forests provide habitat and food for over 700 species of algae, invertebrates, and fish.
Electrochemically removing CO2
Mission Zero electrochemically removes CO₂ from the air and concentrates it for a variety of sequestration pathways. Its experimental room-temperature process can be powered with clean electricity and has the potential to achieve low costs and high volumes using modular, off-the-shelf equipment.
Protecting the Southern Cardamom Watershed in Cambodia
The Southern Cardamom REDD+ (Reducing Emissions from Deforestation and forest Degradation program developed by the UNFCC) Project, Cambodia. This VCS and CCBA certified Southern Cardamom project contains 2000+ hectares of pristine mangrove forest and helps to protect and enhance a further 50,000+ hectares of mangroves (the largest contiguous mangrove forest ecosystem in the Gulf of Thailand) that directly surround the project boundary. Blue-carbon mangrove ecosystems are most effective when they are directly connected to a healthy watershed.
Electric Rail Systems in Delhi
Under the Clean Development Mechanism (CDM) methodology for mass rapid transit projects, carbon finance supported Metro Delhi in installing over 100 kilometres of state-of-the art electric rail systems with new trains. The project is entirely rail-based and only uses electricity. Emission reductions are achieved through reducing GHG (greenhouse gas) emissions per passenger-kilometre, compared to conventional modes of transport. Reducing transportation emissions is crucial as India has the highest death toll per year from air pollution. Concrete carbon storage
CarbonBuilt's process readily converts dilute CO₂ into calcium carbonate, creating a "no compromise" low-carbon alternative to traditional concrete. As a profitable and scalable solution for permanent CO₂ storage, CarbonBuilt's technology platform can serve as a critical component of future carbon removal systems using direct air capture.
Renewable geothermal energy
Climeworks uses renewable geothermal energy and waste heat to capture CO₂ directly from the air, concentrate it, and permanently sequester it underground in basaltic rock formations with Carbfix. While it's early in scaling, it's permanent, easy to measure, and the capacity of this approach is theoretically almost limitless.
Bondhu Chula Cookstoves in Bangladesh 
Less than 20% of the 35 million Bangladeshi households have access to clean cooking . Traditionally, cooking is done over an open firepit, releasing smoke and particulate pollutants. These pollutants contribute to 49,000 premature deaths a year and causes millions in the country to suffer from respiratory diseases, asthma, cardiovascular diseases and eye and skin infections. Women and children are particularly affected, due to their role in food preparation.
The Bangladesh Bondhu Foundation is changing this through its Bondhu Chula, which loosely translates as the 'friendly stove'. The combustion chamber is designed to ensure a more efficient burn reducing fuel use and the chimney takes the harmful pollutants out of the house. Sequester CO2 through the ocean
Seachange leverages the power and scale of the world's oceans to remove carbon. Its experimental electrochemical process sequesters CO₂ in seawater as carbonates, an inert material comparable to seashells, thereby enabling energy-efficient and permanent CO₂ removal.
Ready for climate action on tap?
Sign up now. Start offsetting in minutes.
Business prepaid card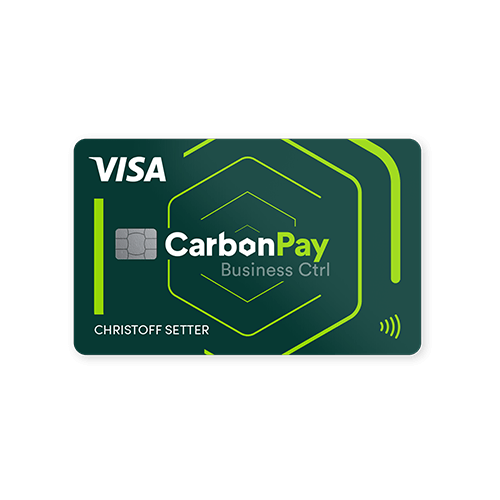 Business charge card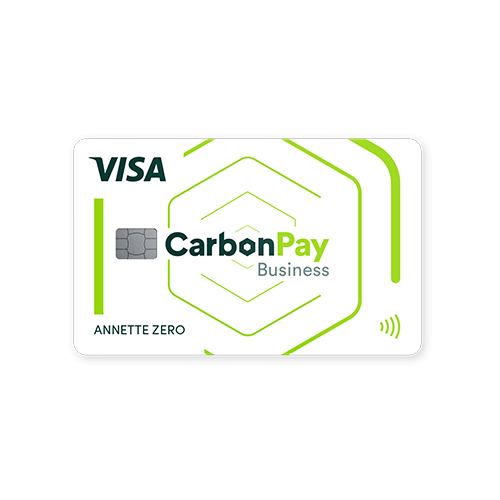 Personal card