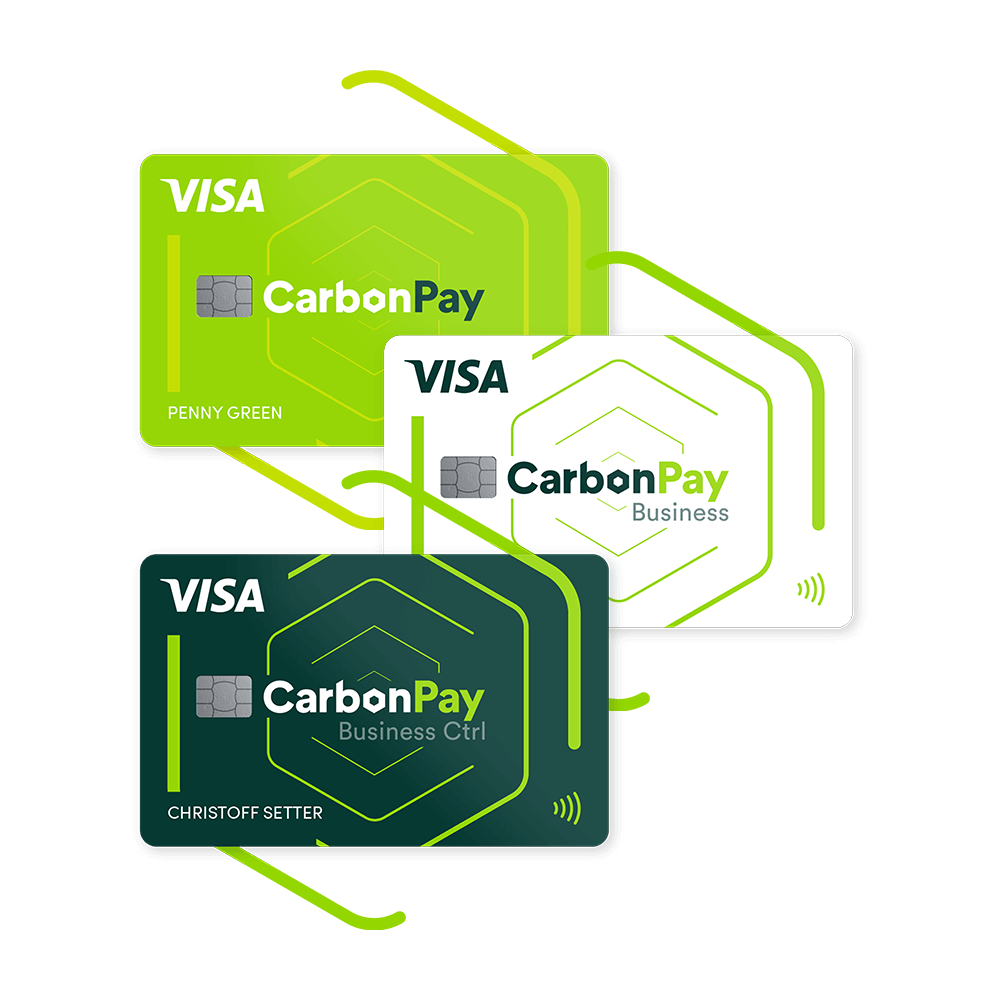 We pay so the
planet

won't.
Automatic climate action for business and personal spending.
Help offset your business emissions or personal carbon footprint every time you tap, click, or swipe.
Book a demo
$
Partnered with:

For every $1.50 you spend, we offset 1kg of CO2 at no extra cost.
Automatic climate action.
Climate change is complicated.
Climate action can be simple.
Offset CO2, reforest the ocean, back the latest carbon removal tech and more. Making a world of difference to the planet is simple when you pay with CarbonPay. Just by using your card, you support truly world-changing projects, led by our ground-breaking climate action partners. For every $1.50 you spend, we offset 1kg of CO2 at no extra cost to you.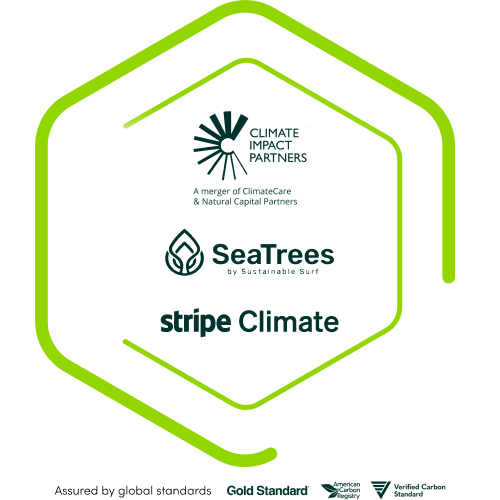 Meet our partners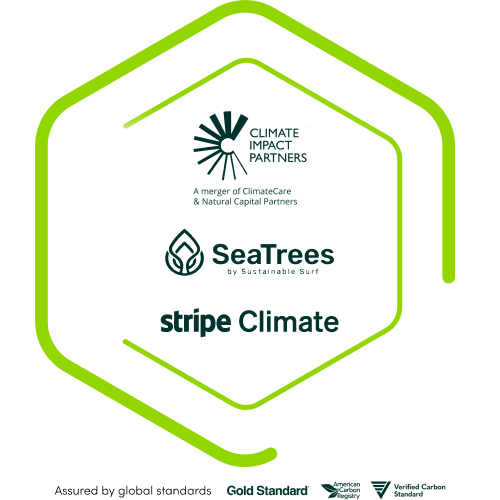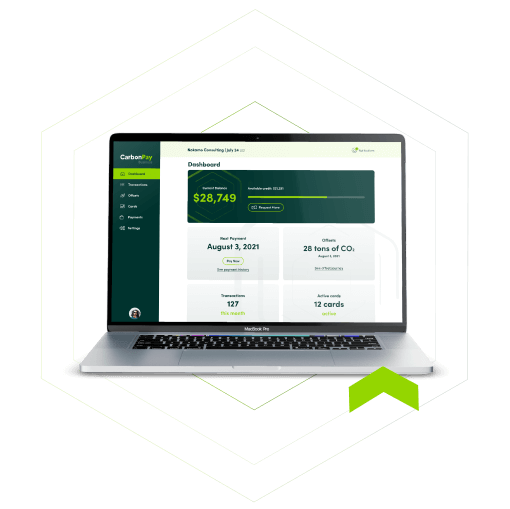 Business payment cards.
Business expenses with a
green lining.
Make reaching your business's sustainability targets a team effort with our choice of 0%-interest business charge cards and prepaid charge cards.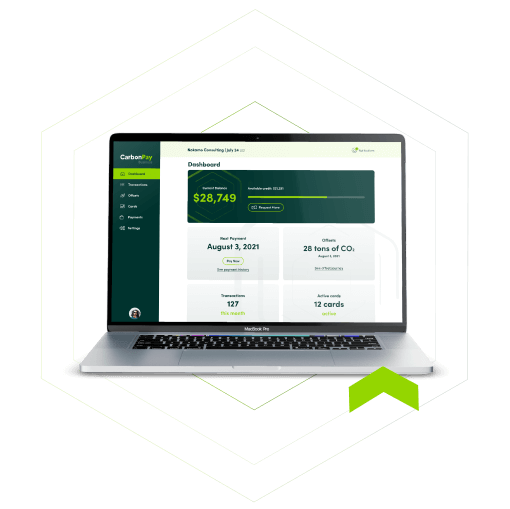 Explore CarbonPay Business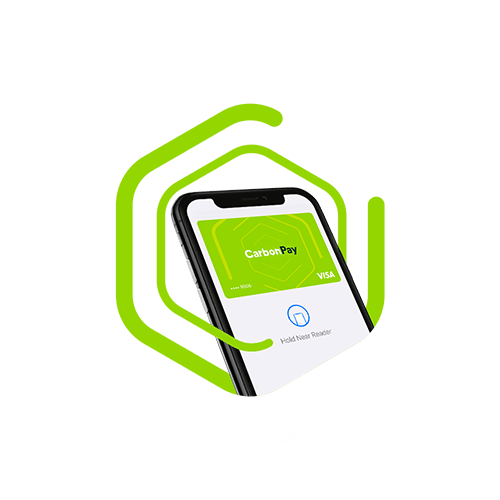 Personal payment cards.
Offset your
personal carbon footprint.
Coming soon: personal climate action that slots easily into your day and your wallet. Every time you rent a movie, stock up on groceries or even book a holiday, you'll automatically offset CO2. Ka-ching!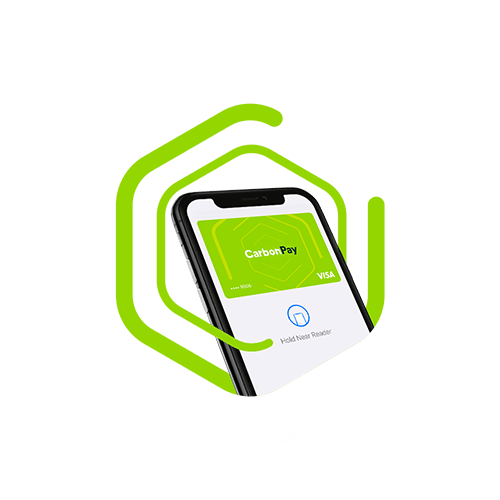 Explore CarbonPay Personal
Ready for climate action on tap?
Sign up now. Start offsetting in minutes.
Business prepaid card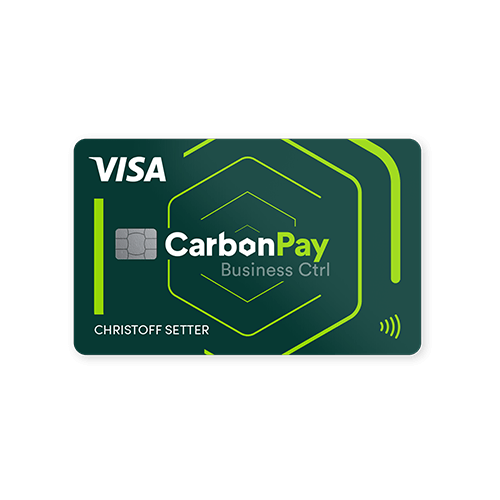 Business charge card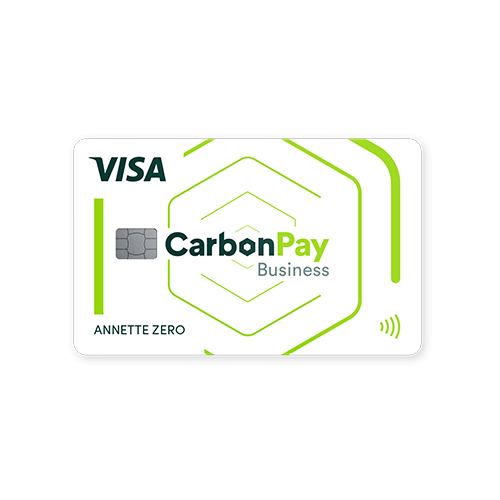 Personal card